Dear Colleagues,
This time of year in the Northern Hemisphere is one where we pause and reflect. The Spring Equinox, a rebalancing of lightness and darkness. And across the world, this time has significance with celebrations of Easter (Christianity), Passover (Judaism), Holi (Hinduism), and Wesak (Buddhism), among others. The reality is that we are deeply affected by the balance of darkness and light from the sky, regardless of where we live or what we believe.
April 7th is also the International Day for Reflection on the Genocide in Rwanda. This day is a reminder of the atrocities that occurred in 1994 and the importance of honoring the victims and survivors. As we reflect on the genocide in Rwanda, we also honor the role women have had in the recovery and rebuilding process. By enabling more women to take on leadership roles, and acting as equal decision makers within their communities, women-led groups have championed change. 
From their courage, a message: we look ahead not just to transition – but transformation.
How does healing ourselves break us free from systematic oppression – and help us rise with our communities? How can we start this season with the intention to push ourselves to grow, to awaken new strengths and clear new paths? After being ground down by a cold and dark winter, how can we rekindle our hope–and keep reaching for the light?
Thank you for all you do in support of our movement today and everyday.
In solidarity,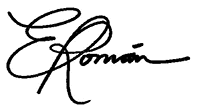 Elizabeth Barajas-Román
Women's Funding Network
President & CEO