Dear Colleagues,
In these challenging times, I'm honored and inspired to be in conversation with all of you. Our coalition's pledge is just the beginning in our effort to move billions of dollars and countless hours of expertise to advance the fight for reproductive justice for all around the world.
Throughout the past year, the WFN team has been part of talks with President Biden's Gender Policy Council, sharing your learnings as local feminist funders about the policy changes that make the biggest impact on girls, women, and non-binary people. Our role is to connect your successes so that they can be enshrined on the national level. The WFN team is also partnering with NCRP and the Institute for Women's Policy Research (IWPR) to bring you the most up-to-date, comprehensive, data on reproductive justice funding. This powerful collaboration will help you identify gaps and clarify the opportunities for bold action. More soon.

In dark times, it's a joy to stand in collaboration with such strong and devoted partners. It's encouraging that the Department of health and Human Services just released a new fact sheet about birth control and abortion rights, and that President Biden recently met with governors from across the country about how to protect abortion care in their states, and signed an executive order to protect abortion access across states in the U.S.

Women's Funding Network's partnerships with you and the White House bolster our shared work and increase our impact. Together, we will continue to innovate and advocate until we assure liberty and justice for all.
Yours with respect and gratitude,

Elizabeth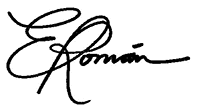 Elizabeth Barajas-Román
Women's Funding Network
President & CEO